Arocarria is an elegant wedding venue located in Alfonso, Cavite. With its fully air‑conditioned space, high ceilings, and floor‑to‑ceiling glass curtain walls, it offers a breathtaking view of the surrounding gardens and a scenic lift access for added convenience. This sophisticated venue provides couples and their guests with a memorable and bespoke experience to celebrate their special day.
With its amenities and service, Two Gardens is an ideal venue for outdoor weddings, thanks to its idyllic and serene garden location. The charming and rustic ambiance, complemented by the beautiful natural backdrop, creates a warm and intimate celebration that is personalized to each couple's unique vision.
Affinitrees Tagaytay provides a breathtaking view of the iconic Taal Lake from its location 2,000 feet above sea level. The modern organic architecture of the venue, along with its fresh open-air spaces, creates an unparalleled sense of allure. With exemplary venues like Symphony Hall, Harmony Hall, and Serenity Room, couples can achieve their desired wedding theme, and the venue's proximity to several nearby churches makes it an ideal choice for wedding receptions.
Hacienda Isabella's sprawling gardens, luxurious accommodations, and stunning views create a romantic and idyllic setting for weddings. Its exceptional facilities, personalized service, and prime location in the heart of Tagaytay make it a perfect venue for destination weddings.
photo by Gastronomy by Joy
Paradiso Terrestre is a premier venue for corporate and social events located in Bacoor City, Cavite, just 8 minutes away from Alabang via MCX-Daang Hari Road. With its 8 unique venues and beautiful garden ambience, it provides a sizeable sanctuary for any kind of celebrations and events. The charming and rustic ambiance of Paradiso Terrestre, complemented by its stunning natural backdrop and luxurious amenities, creates a unique and enchanting atmosphere for weddings, while its exceptional service and personalized attention ensure a warm and intimate celebration.
The Glens Tagaytay is a charming indoor-outdoor venue and events place. With beautiful gardens and a stunning natural backdrop, this Tagaytay venue creates a unique and enchanting atmosphere for weddings, birthdays, anniversaries, and corporate and team-building events.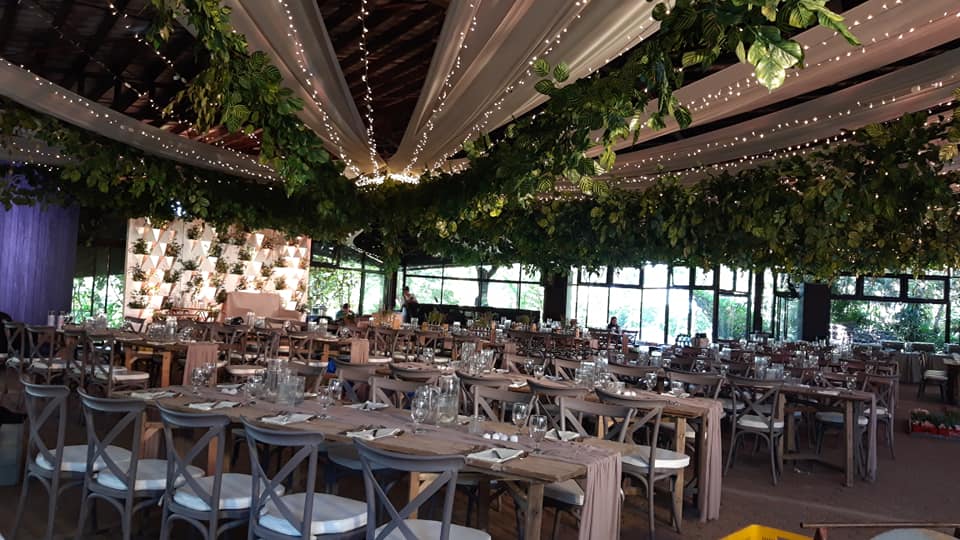 photo by The Glens Tagaytay
Veranda at Bella Rosa Farm's charming and pastoral ambiance, set amidst lush greenery, creates a unique and enchanting atmosphere for weddings. Its exceptional service, personalized attention, and luxurious amenities ensure a warm and intimate celebration.
Veranda at Bella Rosa Farm
photo by Team Benitez Photo
Ville Sommet's breathtaking views of Tagaytay, exceptional service, and charming amenities create a romantic and idyllic setting for weddings. Its prime location in Tagaytay, coupled with its stunning architecture, ensures a memorable and unforgettable celebration.
With its grand ballroom, picturesque gardens, and breathtaking views, Alta Veranda de Tibig is a dreamy and romantic venue for weddings. Its excellent facilities, world-class service, and luxurious amenities ensure a truly unforgettable celebration.
photo by FreshMinds Photography
Located in Silang, Cavite, Philippines, Angelfields Nature Sanctuary boasts of rich volcanic soils, a cool and pleasant climate, abundant rainfall, and an elevation of 1450 feet above sea level, which is just an hour's drive from Manila. Since its acquisition in 1997, the owners have been consistently planting trees, bamboo, flowers, and herbs, and this year, the sanctuary celebrates its 19th anniversary. The beauty of the sanctuary lies in the flora and fauna, which take years to mature and show their true splendor, making it a truly remarkable natural wonder.
photo by Amilon Ignacio Photography
Situated in the town of Alfonso, HillCreek Gardens is a charming destination venue that includes a luxury boutique hotel and events space in Tagaytay. The former family estate boasts three hectares of beautifully manicured lawns, elegant indoor spaces, a rustic chapel, and a 34-room hotel, making it an all-in-one location for various events as a premiere events space and boutique hotel.
photo by Nice Print Photo
Los Arboles is a sprawling property located in Tagaytay, tucked away in a quiet road just a few minutes' drive off the Tagaytay Ridge. The property is inspired by the serene beauty of trees and offers a refreshing natural atmosphere to create happy memories and celebrate special events. With lush gardens, diverse flora species, and elegant casitas, Los Arboles provides a sustainable and environmentally sound natural setting that ensures only the best experiences for their guests.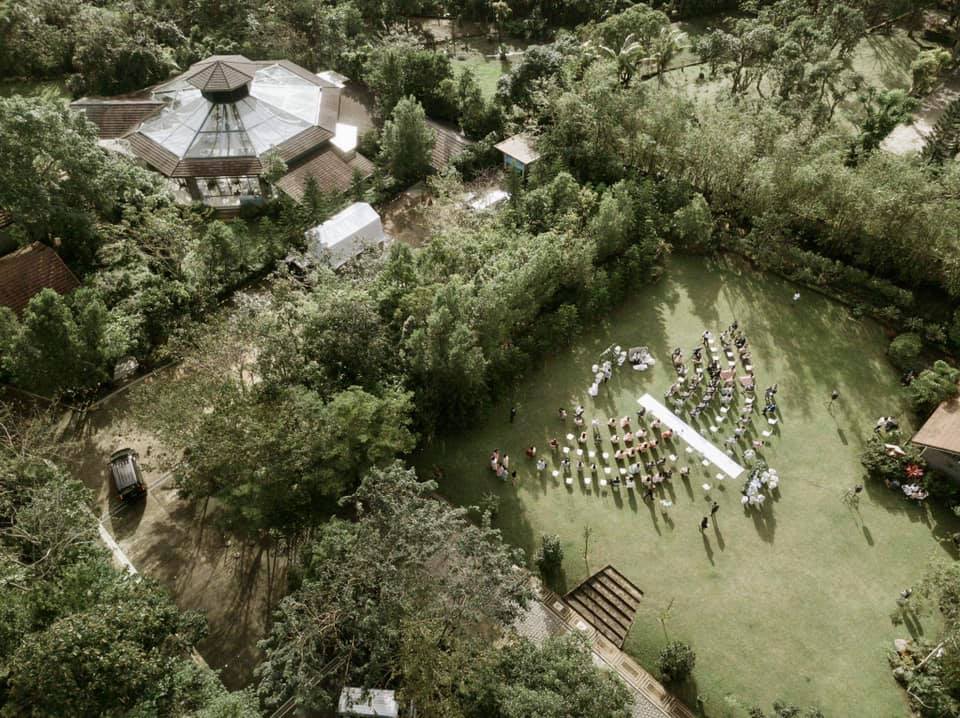 VENUE PARTNERS